Across North America, volunteers support Water For People's mission through community outreach, advocacy, and fundraising. Sami Carroccio leads the Water For People Committee in Arizona, where she passionately spreads the word about ending the global water crisis. "It's such a great cause and an important mission," Sami shares. "The biggest thing I learned from Water For People is that, unlike groups that build wells and leave, Water For People is different because they get local communities involved. They educate the people they serve and help them build a sustainable future, instead of just doing the work for them."
Sami and her Committee meet monthly to learn about Water For People's work and share it with new members. Outside of their meetings, they plan five annual events that raise money for Water For People, including a 5K run, a golf tournament, wine and beer tastings, and a bike ride as part of the Tour de Tucson. The committee's all-time fundraising totals over $760,000! For Sami, knowing the funds raised from these events are helping women and girls around the world is what keeps her coming back to volunteer her time. "Women and children are often the ones tasked with getting water," she explains. "For me, it stands out that we're so focused on helping women and girls, to give children the time to go to school and for the adults to have paid jobs."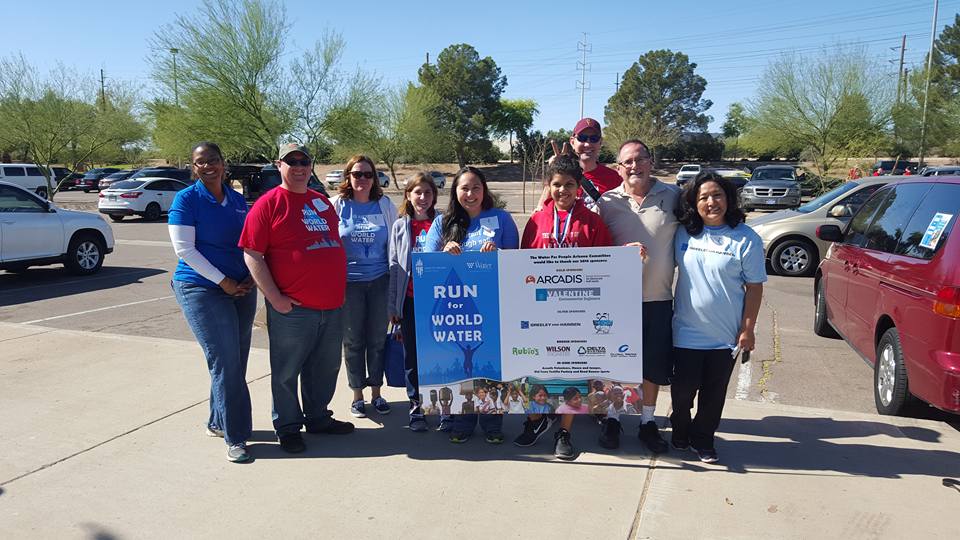 Mark Taylor is another member of the Arizona Committee who finds value not only in participating in the group, but by volunteering his skills as a water and wastewater engineer through Water For People's technical volunteer arm, the World Water Corps. Mark has been participating on assignments with the World Water Corps for ten years. These projects, which can take up to nine months to complete, have taken Mark to visit Water For People's work in Africa and Central & South America. Even though the projects are a commitment of personal time and resources, Mark says he keeps coming back because he truly believes in Water For People's model.
More than 10 years ago, other inspired individuals who shared both careers in the water sector and a passion for motorcycles formed Ride With Purpose: The Water Buffalos. The Water Buffalos participate in annual motorcycle charity rides to support Water For People's work. Starting from locations across Canada, Mexico, and the U.S., they meet up as a "herd" at numerous conferences, workshops, and tradeshows throughout the year.
The biggest of these events is the American Water Works Association's Annual Conference and Exhibition ("ACE"), which takes place in a different city every June. These water industry experts from across North America plan routes and converge together on their motorcycles in the city hosting the conference – all while raising money to support Water For People's mission of safe water and sanitation services across the world.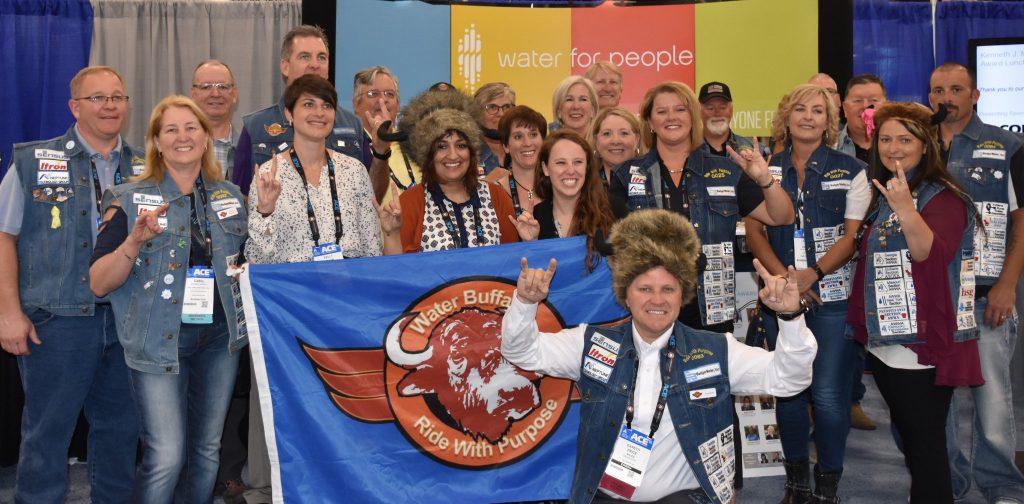 For Gareth Price, a long-time Water Buffalo, it is a lot of work to organize these rides. But for him, the effort is worth it. "When you can turn on a tap you just shrug… but imagine somewhere there isn't even a tap," Gareth says. "You truly understand how fortunate we are."
For Mark, Sami, Gareth & the Water Buffalos, and hundreds of other Water For People volunteers globally, giving back is just a way of life. "Most of us are so lucky, and have such great lives," says Mark. "It's just our job to give back. It's crazy if we don't."
Originally published by Water For People: Source