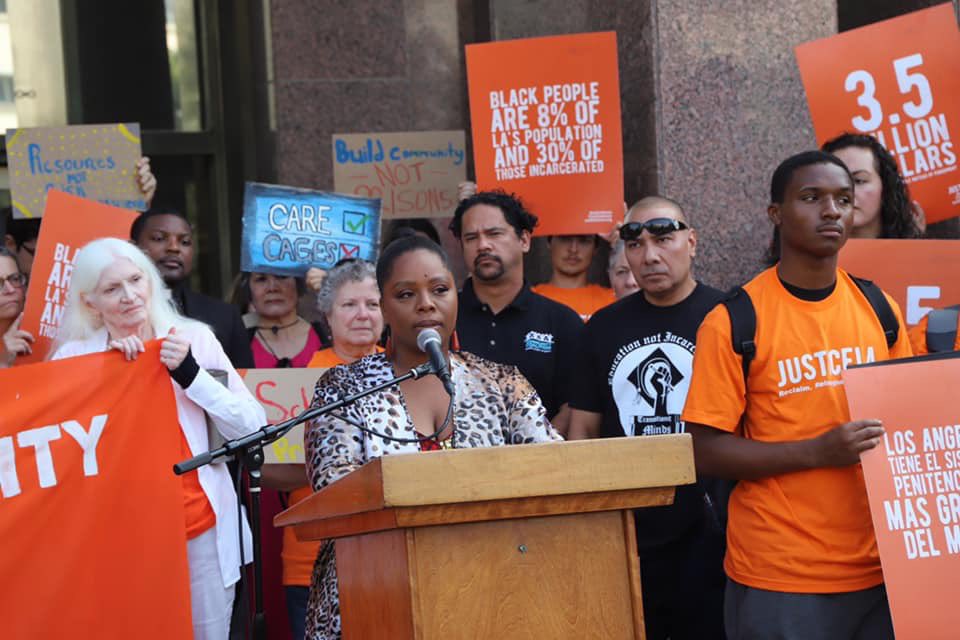 What a week! Dignity and Power Now is a proud member of the Justice LA coalition and we're ALL celebrating the L.A. County Board of Supes decision to honor the People's request to nix a nearly $2 billion contract to build a jail for people with mental health needs.
Now that the contract is canceled, the County can and should invest in implementing and developing community-based alternatives to incarceration that will support the growing population of our most vulnerable community members- those who have mental health and substance use needs.
Instead of that jail, the Board will now develop and expand community-based systems of preventative care and also increase the funding to care for individuals in custody who are experiencing serious mental illness.
So we did that! Together as a community. There's a lot more work to do and you have a standing invitation to join up with us at DPN and get involved!
Congrats JusticeLA, congrats Los Angeles County!
Originally published by Dignity and Power Now: Source