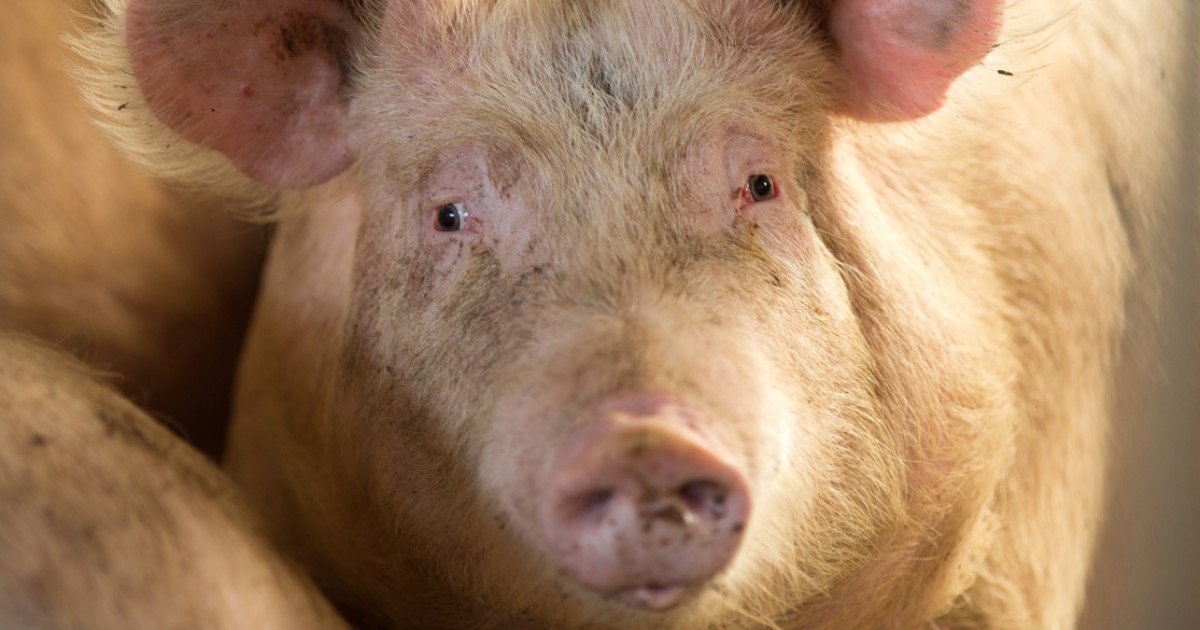 According to newly
released documents
, animal agriculture industry groups are retaliating against those who speak out against them—including veterinarians.
The documents were obtained from the U.S. Department of Agriculture through a Freedom of Information Act request. This demonstrates that the USDA has knowledge of—and possibly even participation in—these retaliatory campaigns.
One of the industry groups named in the documents is Animal Agriculture Alliance, which represents animal agriculture companies, including factory farms. On their
website
, the group writes that they "monitor activism":
We identify emerging threats and provide insightful resources on animal rights and other activist groups by attending their events, monitoring traditional and social media and engaging our national network.
In the reports, groups like this describe surveilling animal protection organizations and their members, even going so far as publishing activists' photos online. They also discuss targeted campaigns against individuals who speak out against cruel factory farming practices.
Cruel On-Farm Killing
In the first few months of the pandemic, the meat industry's lack of preparation for any disruption quickly became apparent. As a result of dangerous working conditions for vulnerable workers, slaughterhouses around the country
became COVID-19 hotspots
, forcing some to shut down. Additionally, supply chain disruptions and fluctuations in demand have created a "surplus" of animals at farms who cannot be sent to slaughter. This has resulted in the
cruel en masse killing of millions of animals at farms
.
One method of "depopulation" is ventilation shutdown—farmers turn off the ventilation systems and water supplies in their barns and wait for the animals (usually pigs, chickens, or turkeys) to suffocate or overheat.
Along with animal advocates, numerous veterinarians have spoken out against this cruel practice. One is Dr. Crystal Heath, a veterinarian living and working in California's Bay Area who works in nonprofit animal rescue groups. Dr. Heath was one of the hundreds of veterinarians to take part in a campaign urging the American Veterinary Medical Association (AVMA) to withdraw its approval of ventilation shutdown (VSD). She declared:
I believe the majority of AVMA members do not approve of VSD except as a "last resort" depopulation method, and AVMA intended VSD to be used only in extreme conditions of infectious or zoonotic disease outbreaks or natural disasters. AVMA approval has allowed pig and poultry producers to use VSD as a cost-savings procedure to cheaply destroy unprofitable or excess animals.
After she spoke up, the Animal Agriculture Alliance put out an email saying an "alert" accusing Dr. Heath of "extreme activism" had been sent to California members. These members were encouraged to spread the word to their contacts using "private, members-only channels."
You can help make a difference by standing with brave veterinarians like Dr. Heath and speaking out against cruel on-farm slaughter.
Use your voice
to urge the USDA, the National Chicken Council, and the National Pork Producers Council to find long-term systemic solutions. Also, urge the veterinarians you know to sign the Veterinarians Against Ventilation Shutdown's
petition to the AVMA
.
Originally published Mercy For Animals: Source