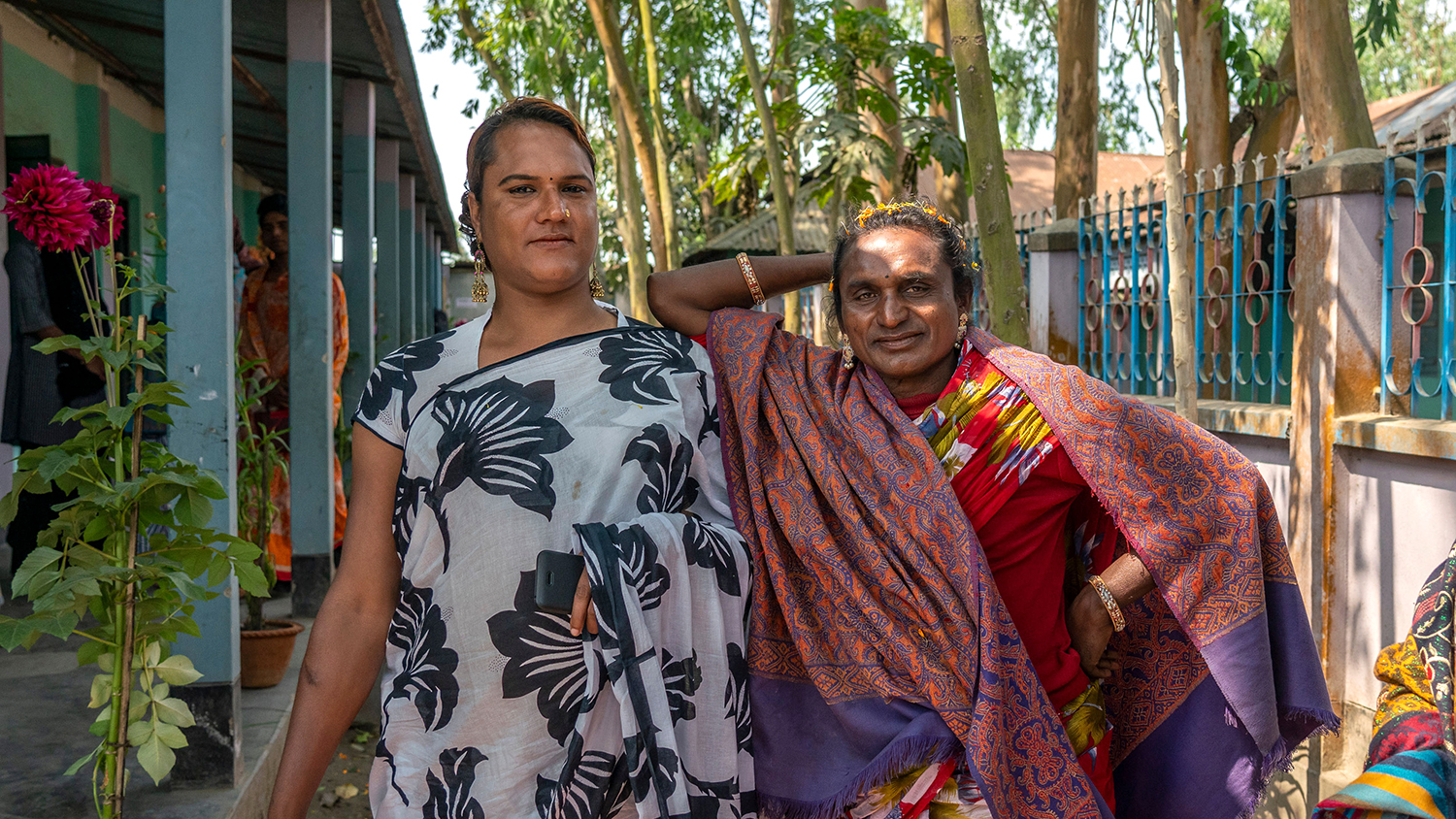 "Bangladesh is very poor and this part of the country Kurigram is the poorest of the poor. We are living in abject poverty.
"Everyone hates us. We have to beg for money, but no one wants to give it to us, we have to convince them. We have to explain that if they don't give us money, we shall starve to death. We are also human beings, we've been evicted from our families, we don't have any children, so who will support us? No one employs us. The government promised they would give us jobs and agricultural land, but we didn't receive any of those things, so we have to beg for money but we don't want to beg. It is a very humiliating job.
"When we want to see doctors, they also don't want to give us medical care. We receive very humiliating treatment from doctors. When we suffer from things like fever and diarrhoea, we have to get medical treatment at normal market price. We don't get any discount, we don't get any free medical services. That makes our life very difficult because we don't have any regular income.
"If we spend a lot of money and go to a private medical centre then they actually treat us like other patients but we don't get good treatment from government or other low cost hospitals. But at this free eye screening camp, we were treated very well."
Originally published Sightsavers: Source