Life Academy: Silicon Valley Summer of 2018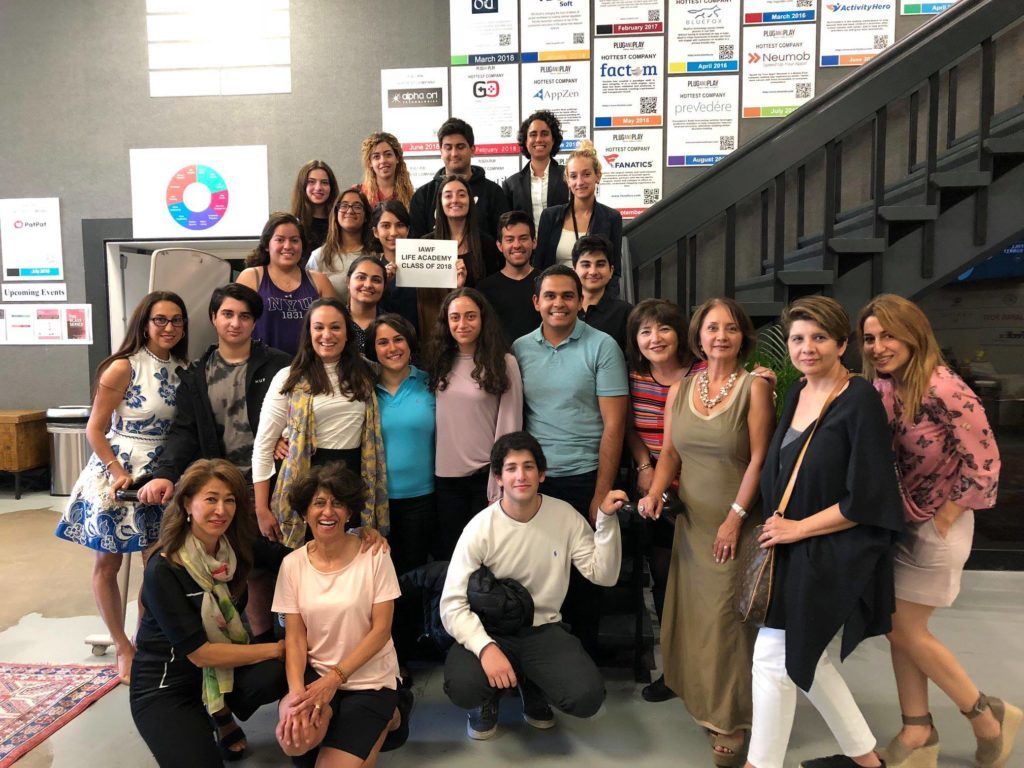 The IAWF Life Academy 2018 in Silicon Valley was a huge success! Eighteen students had the opportunity to visit Google, Facebook, Plug and Play, and Stanford University, while meeting some of the most renowned professionals in the tech industry.
The Life Academy wouldn't be possible without the following individuals who took the time to speak to the students: Sepehr Hejazi Moghadam, Roya SoleimaniWinner, Ava Asgari, Mandana Soleimani, Shima Salehi, Kamran Elahian, Shaya Zarkesh, Pejman Nozad, Shirin Hedayat, and Narges Bani Asadi.
A very special thank you to our trustee, Zohre Elahian, for dedicating her time to help make this event happen. We would also like to extend our gratitude to our NorCal chapter leaders, Renee Paquierand Mandana Baradar.
Originally published by the Iranian American Women's Foundation: Source