December 31, 2020
On Monday, Animal Equality and Champion Petfoods announced they had resolved certain legal claims, filed by Animal Equality earlier this year in D.C. Superior Court, related to the pet food company's marketing of the rainbow trout in its products.
THE LAWSUIT: In July 2020, Animal Equality filed a lawsuit alleging that Champion Petfoods used the phrase 'wild-caught' to market some of its Acana brand products that contain farm-raised trout.
THE OUTCOME: Champion Petfoods has corrected 'wild-caught' marketing claims on its website and, as a part of a resolution with Animal Equality, has agreed to provide additional transparency regarding its fish sourcing practices. Champion also agreed to partner with an animal welfare consultant to provide additional animal welfare education to employees.
MORE TRANSPARENCY: Animal Equality and Champion Petfoods issued a joint statement announcing the resolution, in which they expressed they "are pleased to have reached this resolution, which they believe will help bring even more clarity to the sourcing and labeling of pet food products."
WHAT'S WRONG WITH FISH FARMING: Most of the fish eaten today are raised on aquafarms where they'll spend their lives (up to two years) confined in tightly packed spaces. Not only does aquafarming create massive amounts of waste and psychological suffering for the animals, it also contributes to more industrial fishing. This is because many of the fish raised on these farms are predators, meaning they need to eat smaller fish to live.
WHAT YOU CAN DO: The fishing industry is cruel to animals and wreaks havoc on our oceans whether the animals were raised on aqua farms or caught in the wild. Regardless of what you feed your companion animal, the best thing you can do to help both animals and the environment is to leave fish and other meat out of your own diet.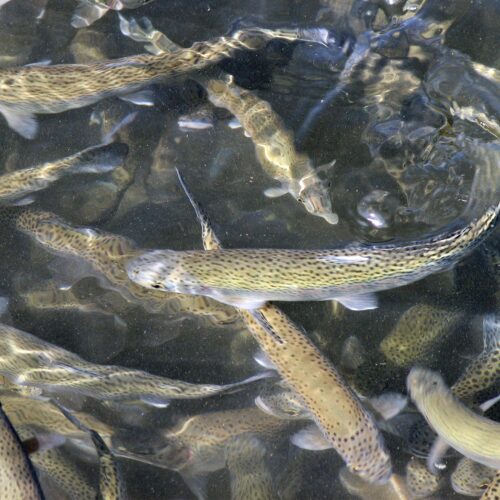 Originally published by Animal Equality International: Source