Discover & Support Progressive Nonprofits
Radfunds groups a curated mix of progressive & humanitarian nonprofits as Funds. Donors can give to any one, or to the whole Fund. Over 300 nonprofits are shown now, about 800 will be included when ourresearch is concluded.
There is no platform fee. Donors may include a 5% tip.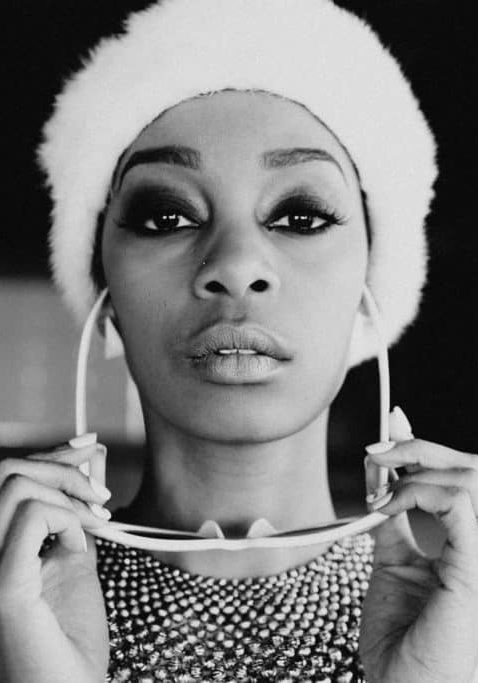 Research Made Easy—Even Fun
Profiles include large images, descriptions, and annual tax returns courtesy of ProPublica Nonprofit Explorer. Most profiles also display their Wiki page, Twitter Feed, and YouTube videos.
For nonprofits having RSS feeds, we converted a small sample into blog posts grouped by Fund, to provide donors further insight.
Our mission is to protect LGBTQ youth from the harm of homelessness, and support them in becoming safe and independent as they move from adolescence to adulthood.

Donate
The immediate object of the League is to stop, by appeals to reason and conscience and, if necessary, by appeals to law, the defamation of the Jewish people.

Donate

Black Aids Institute was founded to stop the AIDS pandemic in Black communities by engaging and mobilizing Black institutions and individuals in efforts to confront HIV.

Donate

BAJI educates and engages African American and black immigrant communities to organize and advocate for racial, social and economic justice.

Donate

Our mission is to empower young women of color between the ages of 7-17 to embrace the current tech marketplace as builders and creators by introducing them to skills in computer programming and technology.

Donate

Gathering black communities through the arts, towards better black futures.

Donate
Albert Schweitzer's fundamental maxim – reverence for life – is our guiding philosophy.

Donate

We lobby to protect animals on issues such as animals in entertainment.

Donate

Our vision is a world where all animals are respected and protected. We work with society, governments, and companies to end cruelty to farmed animals.

Donate

Since 1951, the Animal Welfare Institute has been alleviating suffering inflicted on animals by humans.

Donate

Campaigning for the abolition of all animal experiments. Certification of cruelty-free products marked with the symbol of a leaping bunny.

Donate
Al Otro Lado provides cross-border legal services to refugees, deportees, and other migrants in Tijuana, Mexico and throughout Southern California.

Donate

BAJI educates and engages African American and black immigrant communities to organize and advocate for racial, social and economic justice.

Donate

Each day, countless New Yorkers accused of petty crimes are sent to Rikers Island. Convicted of nothing, they sit in jail because they cannot afford to post bail right away.

Donate

Born through mergers between Black organizations and Latino organizations, we build bridges of solidarity between working class communities

Donate

Founded in 1966, CCR protects the rights guaranteed by the United States Constitution and the Universal Declaration of Human Rights.

Donate
The American Journalism Project is a new venture philanthropy organization dedicated to local news.

Donate

Our mission is to create media and cultural conditions that strengthen movements for racial justice, economic equity, and human rights.

Donate

Local communities are the lifeblood of society. We aim to deliver high-quality journalism to underserved communities and thereby foster civic engagement and contribute to a healthy democracy.

Donate

Common Dreams has been providing breaking news & views for the progressive community since 1997. We are independent, non-profit, advertising-free and 100% reader supported.

Donate

Creative Commons is a nonprofit organization that helps overcome legal obstacles to the sharing of knowledge and creativity to address the world's pressing challenges. Help us build a vibrant, collaborative global commons.

Donate
Building New Constituencies to Win Safety for All

Donate

We support Alameda County's current and former foster and probation youth to make successful transitions to adulthood and living independently.

Donate

Defend Democracy. Reform Justice. Protect the Constitution. The Brennan Center for Justice at NYU Law works to build an America that is democratic.

Donate

We can live in a world where the police don't kill people
by limiting police interventions, improving community interactions, and ensuring accountability.

Donate

Founded in 1966, CCR protects the rights guaranteed by the United States Constitution and the Universal Declaration of Human Rights.

Donate
Advancing better voting methods so your vote impacts the world you live in.

Donate

The Democracy Initiative is a coalition of organizations launched in 2013 working toward a bright future in which all Americans participate fully and freely in the democratic process.

Donate

The DSA is a collection of members whose ideological views range from democratic socialism to eco-socialism to libertarian socialism to communism.

Donate

The Participatory Budgeting Project empowers people to decide together how to spend public money.

Donate

TOP organizes Black and Latino communities in Dallas, Harris and Bexar counties towards giving working people of color the power and representation they deserve.

Donate